Design is really challenging task  for every designer . we have collected some tips for you today .
inspire yourself with lovely work. every designer look at internet for inspiration and he find it .
but now internet have lots.for best inspiration for you mind you visit our this blogs .
List :
1. The Dieline
Is Great for anyone in design field. its a positive blog showcase finest designs.
Curated by expert from various points , format and material .
You can the dieline blog on Instagram as well. @thedieline
Next One is
Our Favorites POTW
2.Packaging Of The World
This One Largest Packaging Design Collection In World ? Finest Curated By Editor.
You Will Design in Great Masonry Style Blog , With Black Background , Have Lots of Categories, Substrate, And Style Filters .
3.The Backmatter
What makes The Backmatter so unique among package design blogs is its Tumblr-style approach to showcasing the nicest of packaging all over the world. A card-based and image-driven packaging blog, The Backmatter is short on words, but heavy on the visuals. This makes it ideal for creatives
Expect to see huge, hero images when you visit this blog, making for an aesthetic adventure that really immerses creatives in the packaging and branding they've come to check out. Owned and operated by a packaging design company that's been in business for three decades, it provides visually stimulating content that's sure to give designers and creatives inspiring ideas each time they come to visit.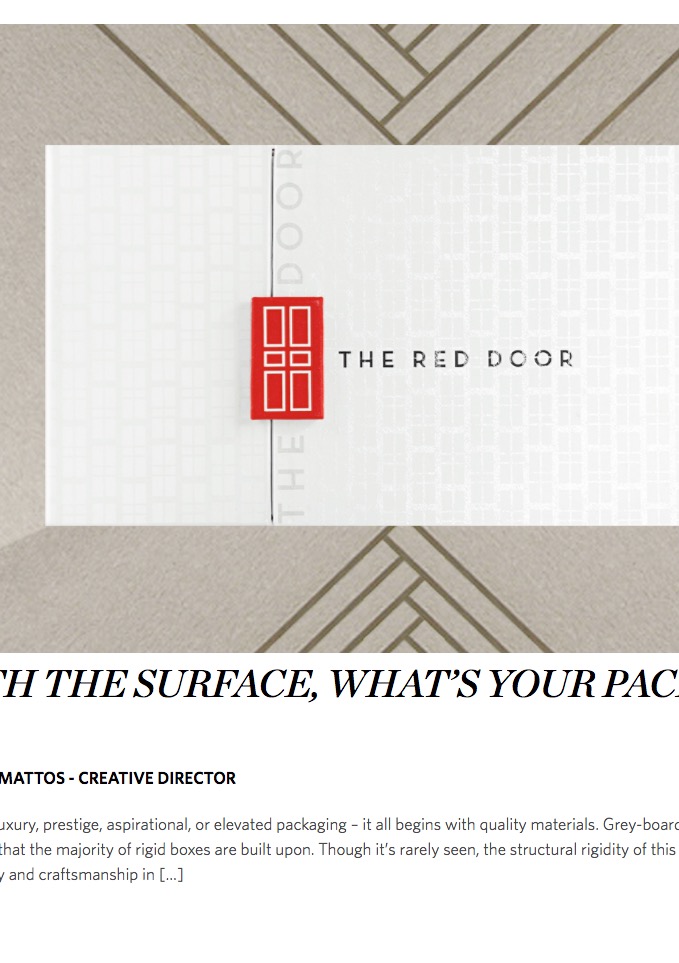 While this blog is certainly a showcase of some of the neatest packaging around, it also features additional content that designers will find useful. For example, it offers practical advice on important considerations, like why the first steps of package design and detail are crucial.
A blog that boasts greater than 20,000 site visitors per day, the Retail Design Blog goes above and beyond just package design. With a keen focus on design of all kinds—from stores and fashion to exhibits and packaging—the Retail Design Blog is truly well-rounded.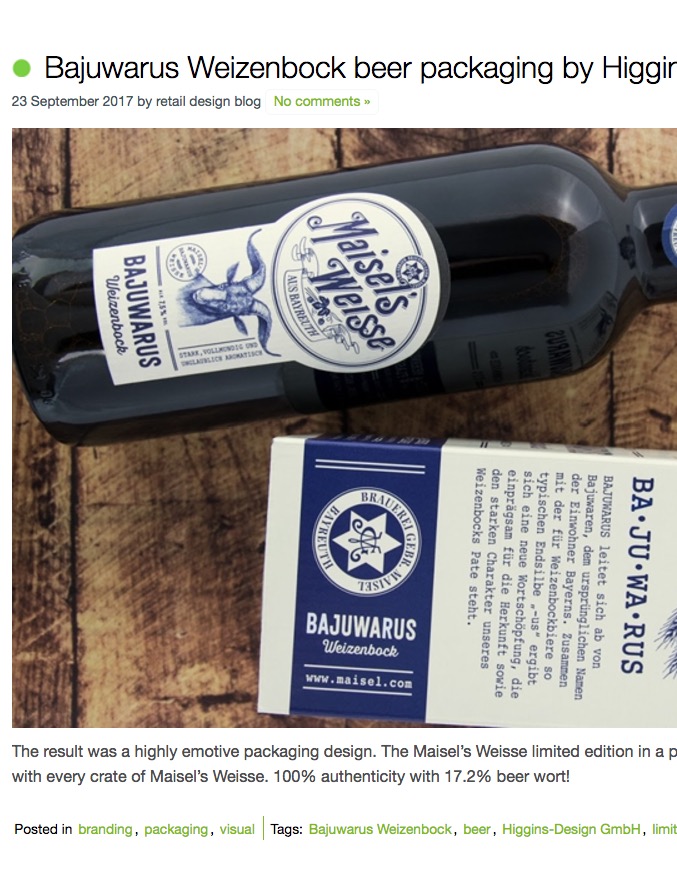 New content is added many times a day, with posts including features on new packaging for bottles of alcohol, health-based foods, and beauty products.
While you're here, you may as well check out their in-depth articles on design featured anywhere: restaurants, hair salons, exhibitions booths, and even office spaces around the world.
If you're searching for package design inspiration, news, and analysis, then you've come to the right place. Dezeen Magazine's packaging category is a superb resource for designers who want to see in-depth examples of packaging for all sorts of purposes.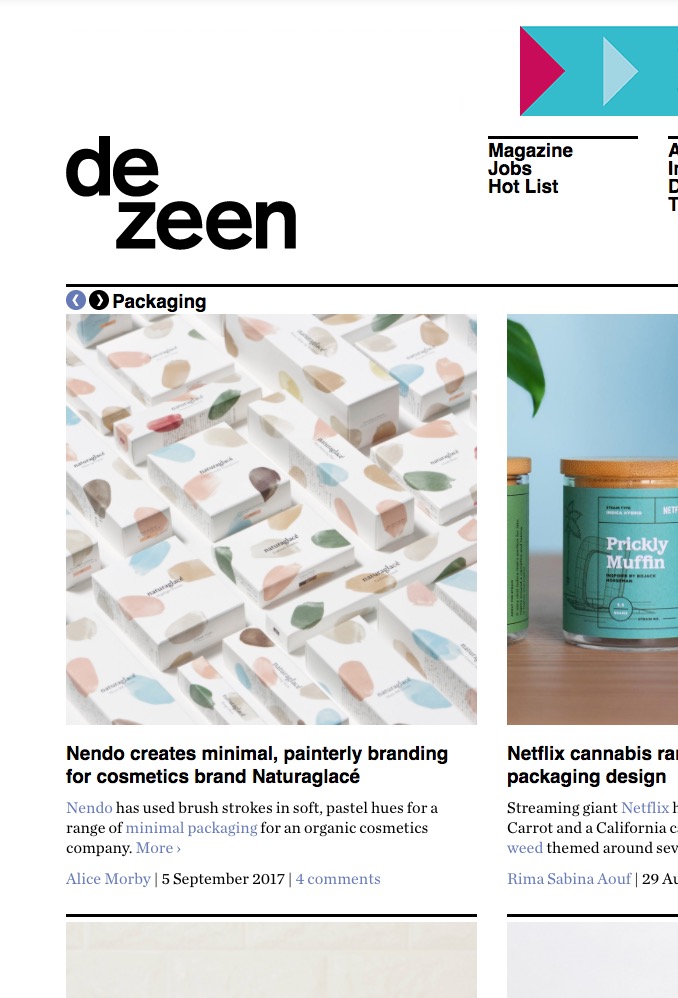 Each post doesn't just come with high-quality images so designers can appreciate every design detail; it also comes with commentary and analysis to give designers more depth on each packaging implementation being explored. The result is a highly informative blog that helps designers understand the practical side of brands' packaging decisions—in addition to providing inspiration with high-resolution visuals.
Founded and edited by a contributor to the aforementioned The Dieline, Richard Baird, BPO is a resource for any creative looking for some deeper insights into the entire packaging design process. While content here isn't published as frequently as The Dieline, it's still a good resource that features high-quality, huge photos of packaging—so creatives can study and analyze what makes particular packaging work and what doesn't.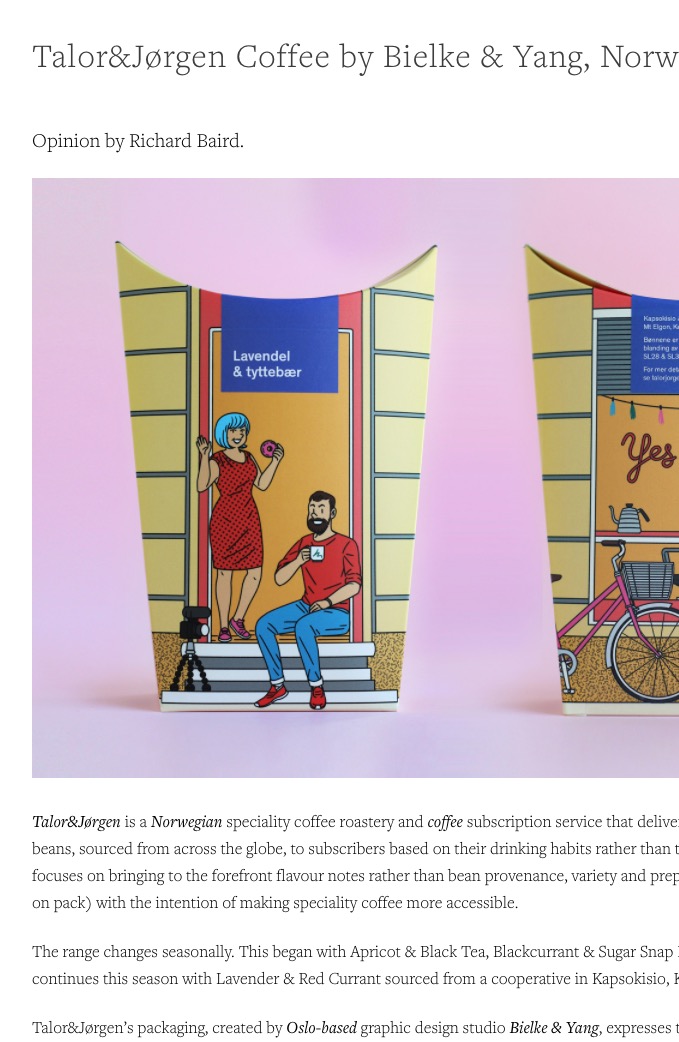 Designers will find the rest of the site's content stimulating, too, as Richard's articles also focus on media, such as books, that cover brands and businesses of interest to the design community in general. It's not uncommon for there to be an ongoing series or two on the site that homes in on a particular brand.
With a straight-to-the-point name like this, you know this blog has to deliver, and it doesn't fall short. Package Inspiration is a treasure trove of package design goodies.
New content is published several times in a week. Instead of simply being a showcase of eye-catching packaging design, the blog aims to educate creatives by taking them behind the scenes and analyzing what about a specific type of packaging decision works: What its aim was and what design problems it solves.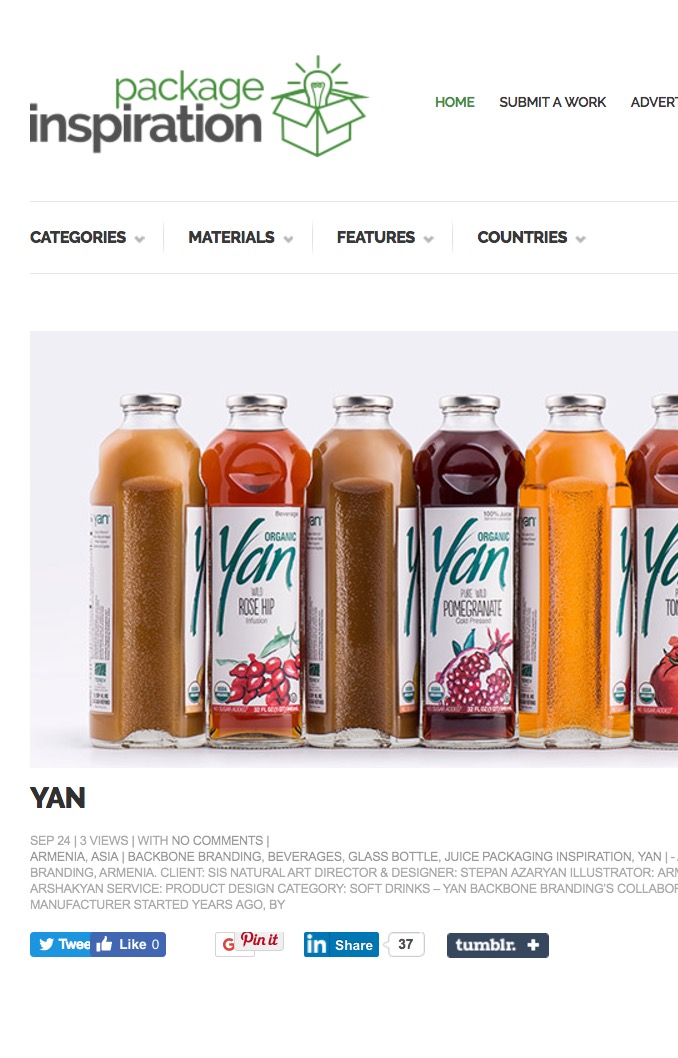 Altogether, Package Inspiration is a comprehensive database of all sorts of packaging, everything from beverages and beauty products to office supplies and sauce bottles.
Brand Packaging's design gallery is a feast for the eyes, as it spotlights attractive and otherwise interesting packaging throughout the years in a number of categories:
Glass
Paperboard
Metal
Rigid plastic
Flexible plastic
Click on the Glass design gallery, and you'll be treated to a collection of brands with various glass packaging (bottles, containers, jars, etc.), each one with a backstory on the specific mode of packaging. Click on the Paperboard design gallery, and you'll get much of the same thing.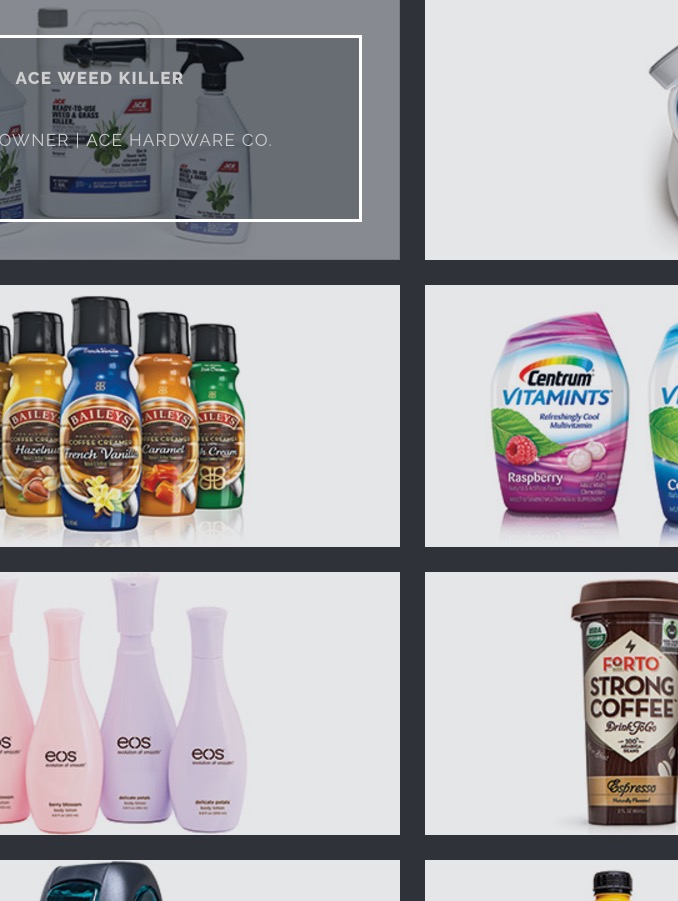 Overall, designers will not only see various kinds of packages, but also understand what their design goals were and how or if they achieved them.
Based in the UK, Packaging Europe covers everything you need to know about the hottest packaging news items across the European continent. Besides offering news stories on hot-button packaging issues, such as sustainability and safety for consumers, it features a dedicated spotlight to unique package appearances and solutions.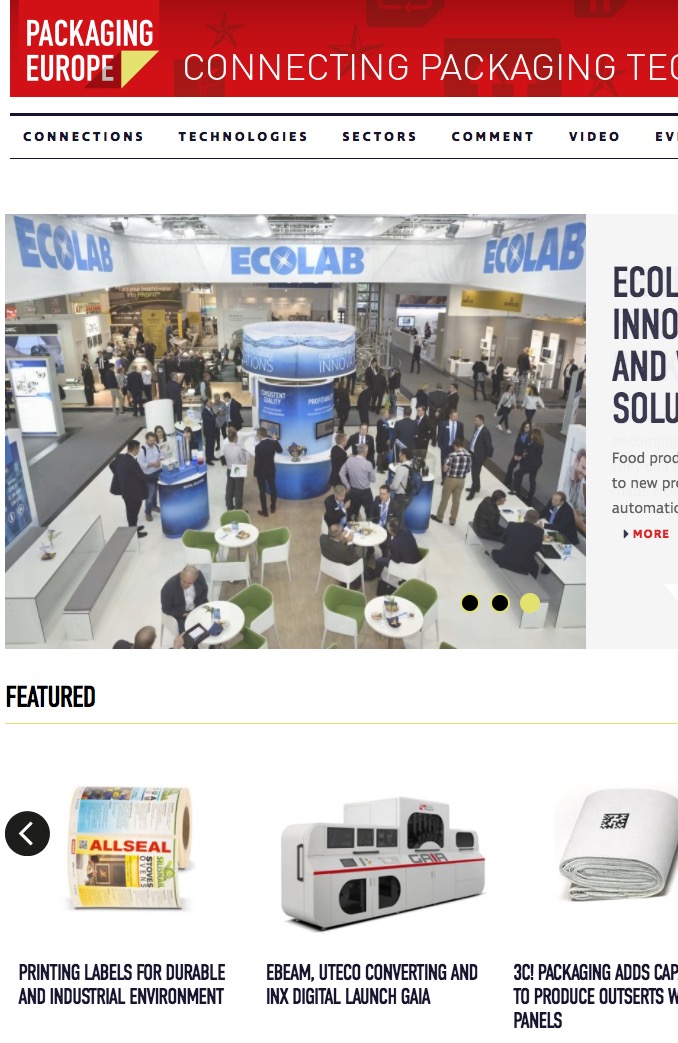 There's also a dedicated video webpage that showcases everything from huge European packaging tradeshows to interviews with relevant marketing VPs of various brands, which should prove popular with designers who want to get more detailed reports of what's happening in the industry.
Get Your Inspiration for Better Brand Packaging
These blogs will provide you with all of the inspiration you can handle when it comes to branding your packaging. Make no mistake about it: How you wrap your products reflects on your brand, so packaging is always about branding!
When you spend some extra time thinking about how to make the package an extension of your brand, great things happen for you. Your customers see you as going that extra step to delight them further.
If you're having some trouble figuring out how to get your packaging just right, look no farther than the blogs I covered. On their pages, you'll find all sorts of aesthetic, interesting and informative details about how to do packaging right. Maybe you'll discover the latest trend that makes sense for your business; perhaps you'll get some great ideas on putting specific design elements on your package.
In any case, you'll create better packaging for your goods and delight your customers at the same time.
---